Introduction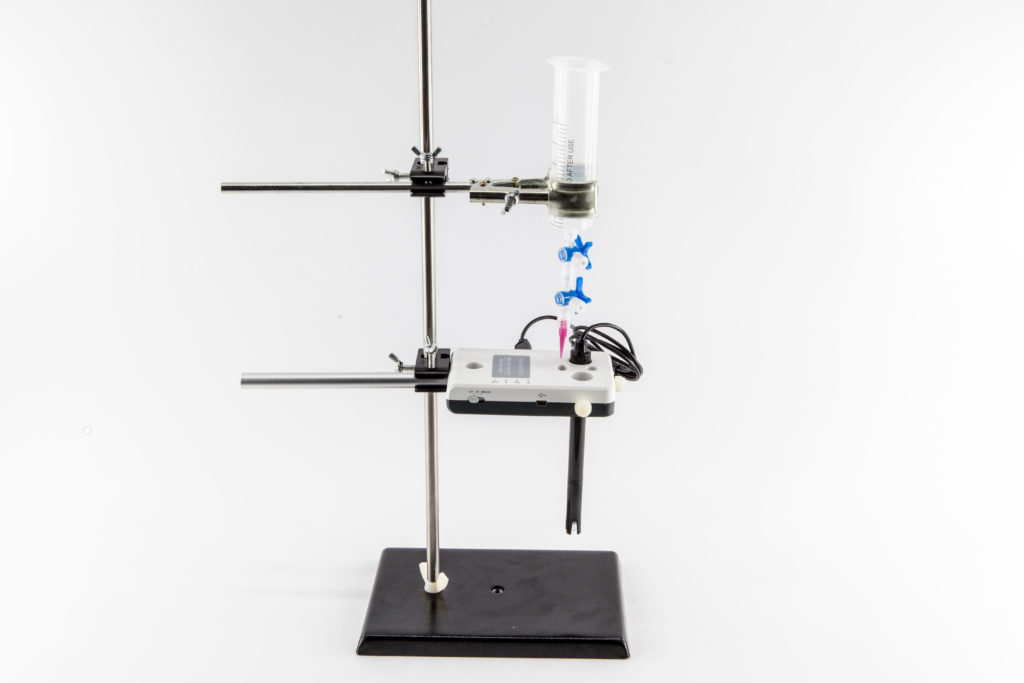 ♦ This product consists of an Ion Drop Counter, syringe set, accessories and sensor electrode.
♦ It is used to explore the acid-base drop experiment and determinate the concentration of some ionized solution.
♦ System: iPad, Android tablet, Windows terminal device
---
Features
♦  No need to assemble the spot

♦  USB connection, easy to operate
♦  High precision and accurate measurement
♦  Titrimetric experiment software is precise and convenient.
Configuration
| | | | |
| --- | --- | --- | --- |
| No. | Component name | Qty. | Remark |
| 1 | Drop counter | 1set | |
| 2 | Components | 1set | Syringe*1, three-way valve*2, drip nozzle *1 |
| 3 | Accessories | 1set | Multi - direction adapter*1, aluminum bar*1, long tail clip*1 |
| 4 | Plum screw | 1pcs | |
| 5 | Hand screw | 3pcs | |
| 6 | pH probe | 1set | |
Typical Experiment
Experiment Set-up figure
Typical experiment
♦  Acid-base neutralization drop
Others
♦  Heat by acid-base reaction
♦  Produce nitrogen dioxide by decomposition of nitrite
♦  Detect concentration of sodium ion, potassium and calcium ions
Instruction Manual
Link: Instruction Manual【ZC1036_Ion Drop Counter】_ENG
Video